Improving your health is one of the best investments of time and energy you can make. As someone (Dr. Ruscio, DC) who suffered with fatigue, brain fog and depression I was thrilled to get my life back.
Our clinical team would be honored to help you improve how you are feeling. Our promise to you is to get you better as fast as possible, to avoid wasting money on bogus lab testing, use supplements mindfully and avoid fear and dogma around diet.
Please join the thousands of patients we have helped, and take the next step.
What is the Process?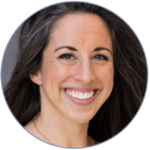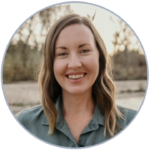 Step 1 - Intake (With a Ruscio Institute Intake Specialist)
In your first interaction with our clinic, you connect with one of our highly trained intake specialists to review your case and individual circumstances in preparation for your provider's visits. Our team will focus in on the key pieces of information that our providers use to make decisions: your history, symptoms, labs, and response to previous treatments. In addition, expect to have any of your questions answered about our clinic's approach to helping you.
Intake Appointment
A 20 minute appointment focused on gathering the most relevant clinical data to help our provider make the best decisions with you and to address any questions about our process or clinic
At the end of this visit, you schedule your two provider visits.
Prior to these visits, your Provider will have studied your case in detail. You will not need to repeat information that you've previously shared with our team. These visits allow your Provider to fully understand your case so that we can help you to feel better as soon as possible.
Clinical Analysis (First Provider Visit)
During this first visit, expect your Provider to focus on clinical issues that prevent many patients from healing. Your Provider will ask specific questions based on your history and intensely listen to you in order to understand what may have been missed by previous providers.
Following this visit, your Provider will go back through your case and come up with a step by step plan to get you better.
Your Provider will review their plan for you and make sure that their treatment strategy is a good fit for you, ensuring you receive treatment that is cost effective and practical.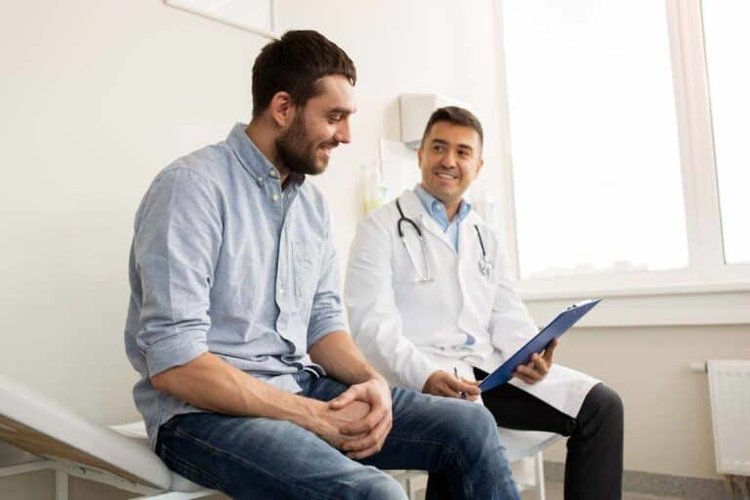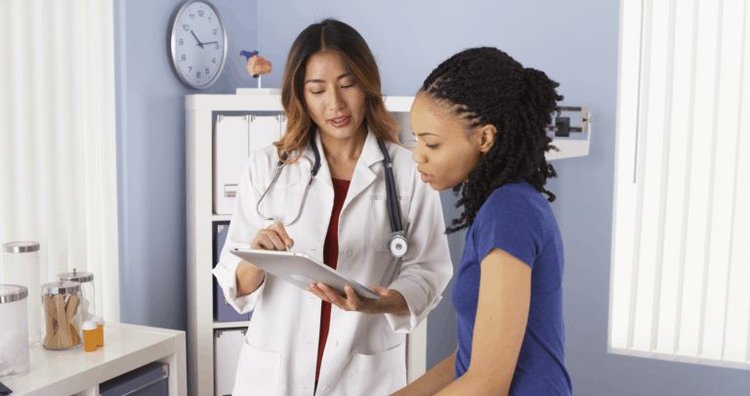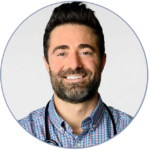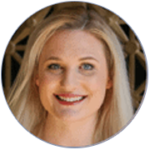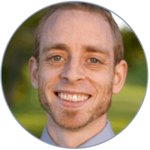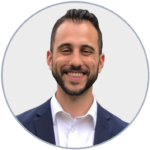 Initial Recommendations (Second Provider Visit)
During this second visit, your clinician will go over your specific treatment recommendations with you. Afterwards, detailed written recommendations will be available to you through our patient portal.
We Pledge To:
Listen and individualize a plan to match your needs and unique history
Never require testing to be done prior to being seen
Help you towards the goal of being on the broadest diet and the least number of supplements possible to stay healthy
Use the most up to date clinical evidence and science
Work beside and support your regular Provider
Inform and teach so that you can make the best decision for you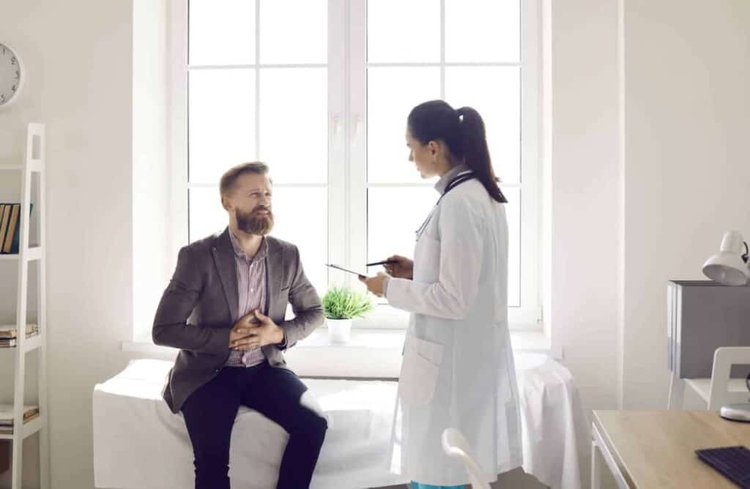 Step 3 - Follow Up Visits (as needed)
At each Follow Up visit, your Provider reviews your response to previous recommendations, and makes decisions based on that information. This allows us to continually modify your treatment plan to get you better as soon as possible.
Follow Up visits allow us to work through our comprehensive data-driven roadmap together with you, so that we can do our very best to guide you to either full recovery or optimal health.
During Follow Up Visits, your Provider will:
Monitor your response to treatment
Review lab findings and order any follow up testing as needed as treatment progresses.
Adjust treatment as needed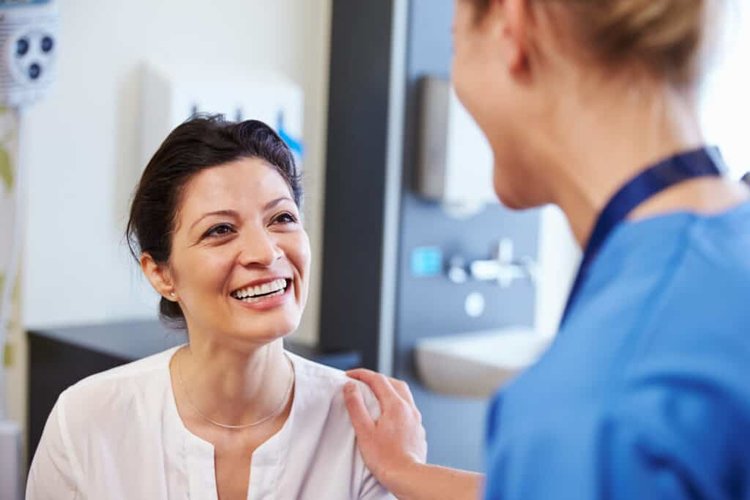 Responsible, Cost-Effective Functional Health
We are proud to get results for our patients where others have failed, by using a scientific and evidence guided approach to natural health. Let us show you the most practical and effective tools so you can feel your best.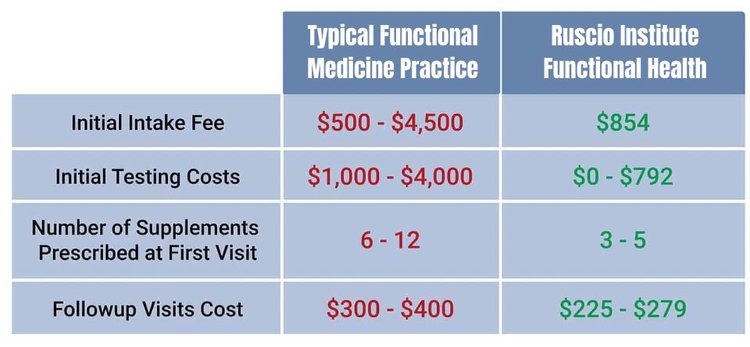 We offer a free 15 minute Discovery Call to prospective patients to make sure we are the right fit for you.
Free Discovery Call
Our intake process costs $854. This fee covers the entire intake process which includes the Intake appointment, two consultations with one of our clinicians and your individualized care plan. You receive your personalized written recommendations at the end of the second consultation with your Provider.
We require a deposit of $99 prior to your Intake Appointment. This fee is non-refundable.
The remaining $755 is paid before your Clinical Visits.
Follow-up appointments cost between $225-$295 depending on your practitioner.
Practical, scientifically-validated and cost effective care.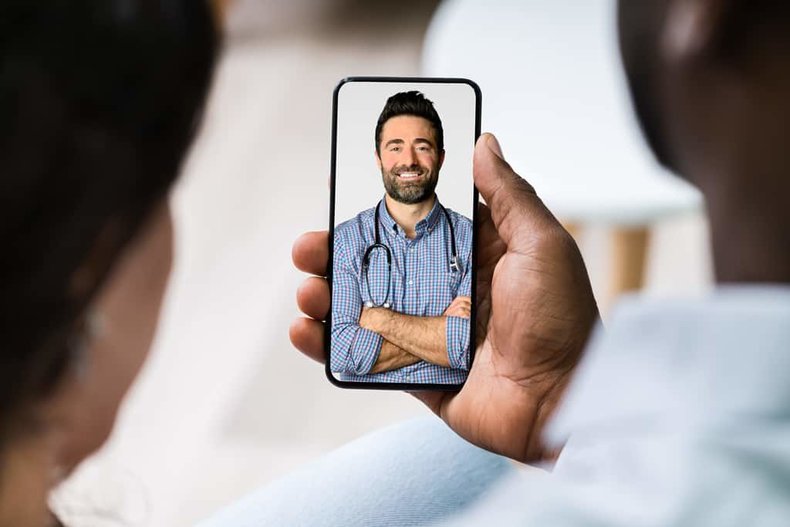 We are unable to bill insurance or create superbills.
We offer tele-health visits only which allows us to provide services to patients across the US and internationally.
All consultations are done by phone. This allows us to avoid the distractions of video or poor connections and focus all of our attention on helping you.
Let's Get You Back to Your Life.
Overcoming Brain Fog & Depression
We offer a free 15 minute Discovery Call to prospective patients to make sure we are the right fit for you.
Free Discovery Call