Doctor's Data GI-360 + H Pylori Antigen
Doctor's Data GI-360 + H Pylori Antigen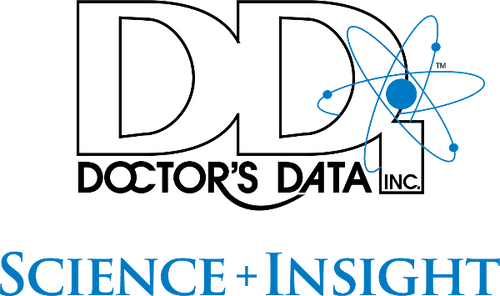 Doctor's Data GI-360 + H Pylori Antigen
Introducing the GI360™ Profile: an innovative, comprehensive and clinically-applicable stool profile, utilizing multiplex PCR molecular technology coupled with growth-based culture and ID by MALDI-TOF, sensitive biochemical assays and microscopy to detect and assess the status of pathogens, viruses, parasites and bacteria that may be contributing to acute or chronic gastrointestinal symptoms and disease. H Pylori Antigen: This microorganism, which can be found on the stomach mucosa of infected people, causes very frequent and mostly silent infections that can produce gastritis, gastric ulcers and other serious pathologies.
This FDA-cleared, non-invasive test directly measures the antigen in stool (not antibodies) and is used for diagnosing Helicobacter pylori infections.
It is also used for monitoring therapeutic efficacy during and after treatment.